Welcome to our 2018 Early Education & Preschool Guide!
The following list is those that have agreed to participate in our Preschool Guide for 2018. We hope you find the info useful.



Arletta Montessori is the newest and most affordable Montessori preschool, pre-k, kindergarten program in Gig Harbor, WA. Conveniently located at Hales Pass Park we are housed in the historic first school house of Gig Harbor, WA.
Gig Harbor Cooperative Preschool is a parent-operated, non-profit corporation affiliated with Bates Technical College that provides quality learning experiences for children and promotes the development of knowledge and skills for strong and healthy families.

Fox Island Preschool is committed to supporting and encouraging families by providing a Christian learning environment for young children.
Chapel Hill Preschool offers a wonderful Christ-centered, developmentally appropriate early childhood education program. These classes will foster growth, a love of learning, excitement and joy in your child. We are dedicated to providing a safe, caring environment where your child will have the opportunity to develop as a unique person and foster the gifts God has given them.
At Rainy Dayz, we pride ourselves on the quality of curriculum, facilities and experienced staff that ensures the best early learning experience and education for your child. Rainy Dayz Preschool uses a research and literacy-based curriculum aligned with common core standards and Washington state's early learning and development guidelines. We welcome students with all learning abilities and potty training is not required!


We exist as a private, non-profit Christian Preschool to provide a safe, Christ-centered atmosphere wherein children are lovingly nurtured to take positive steps socially, developmentally and most foundational, in the grace of GOD.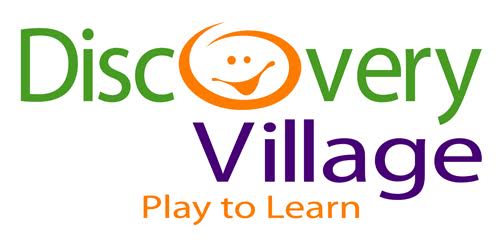 Voted the best preschool in Gig Harbor for 2018! Academic, play-based curriculum with classes for children ages 2 through pre-kindergarten. Our team of highly trained & educated teachers combined with our whole-child curriculum has year after year produced well-prepared children who enjoy learning.
-----------------------------------------------------------------------------------------------


Please note this guide does not include every preschool in Gig Harbor, Key Peninsula & Fox Island. These preschools responded to our invitation to be included in this exclusive guide to be seen by thousands of parents each week. If you are a Preschool, Child Care center or other Early Education provider and are interested in getting listed please email us if you have questions or sign up here. The listing lasts the whole year. Schools can be added at any time.
-------------------------------------------------------------------------


Like this guide? Macaroni Kid Gig Harbor is your best source for kid activities and family fun in Gig Harbor, Fox Island, Key Peninsula. Be sure to check the CALENDAR for a complete list of local events - guaranteed to entertain, educate & exhaust your kids & family.
Click Submit an Event on the home page to submit your events! And be sure to follow us on Instagram, Facebook and Pinterest for last-minute updates, news and fun ideas!
Don't miss our Business Directory. Your guide to photographers, birthday parties, classes & enrichment programs, schools, health care & more! Get a weekly dose of all this goodness by subscribing to our FREE newsletter.
Also, stay tuned to our Facebook page for registration dates and times, and more!