Gather the family, grab your costumes, and join us to safely restore this beloved Halloween tradition. Limited ticket times available - registration required for entry.

WANTED: Normalcy + Safety + Fun! We feel the same way!
Join us for the ⭐ FREE ⭐ 4th Annual MacKid Trunk-or-Treat event.
When? SATURDAY, October 8th | 3-5pm (pre-registration REQUIRED).
Where? Gig Harbor High School (outdoors in the lower parking lot).
Who? We will have many of our amazing local vendors with trunks full of goodies.

TREAT your kids to some much-needed Halloween fun and normalcy
We are so happy to be back in the swing of things after a whirlwind of two years (and-a-half...but who's counting?) In addition to bringing you fresh content and updated details about local events, we are ecstatic about the return of our wildly popular Trunk-or-Treat Event.
Gig Harbor small businesses have struggled immensely over the last 2 + years, but our Gig Harbor community and treasured customers have kept them going. Trunk-or-Treat is a way for the local business community to thank YOU - by providing an opportunity to safely enjoy the festivities of the season with your family.
SAFETY is essential to make this yearTr
eat a success.
Limited ticket times available ⟹ Pre-registration is REQUIRED
In order to have an organized event, you must register AND select a ticket time for your family prior to the event.
How to RESERVE MY Gig Harbor MacKid Trunk-or-Treat TICKETS:
🎉 Select a ticket time on Eventbrite HERE
Stay in the loop by:
🎉 Subscribe to the FREE weekly newsletter HERE. We promise not to spam you - we only send the "good" kinds of emails.
🎉 Please also follow the event on Facebook HERE and click "going"
🎉 Print your verification -OR- have it available to view upon arrival
🎉 Please don't forget your costume and a bag for your trick or treating!
Trunk-or-Treat has been a very popular event with ticket-times booking up fast. Secure your tickets for an afternoon of family fun before they're gone!

Follow Gig Harbor Trunk-or-Treat on Facebook
**In the event of severe or extreme weather, a decision will be made by 10 AM the day of whether to have the event. If the event has to be canceled, you will receive an email from Eventbrite letting you know. You can also watch our Macaroni Kid Facebook page for updates.
---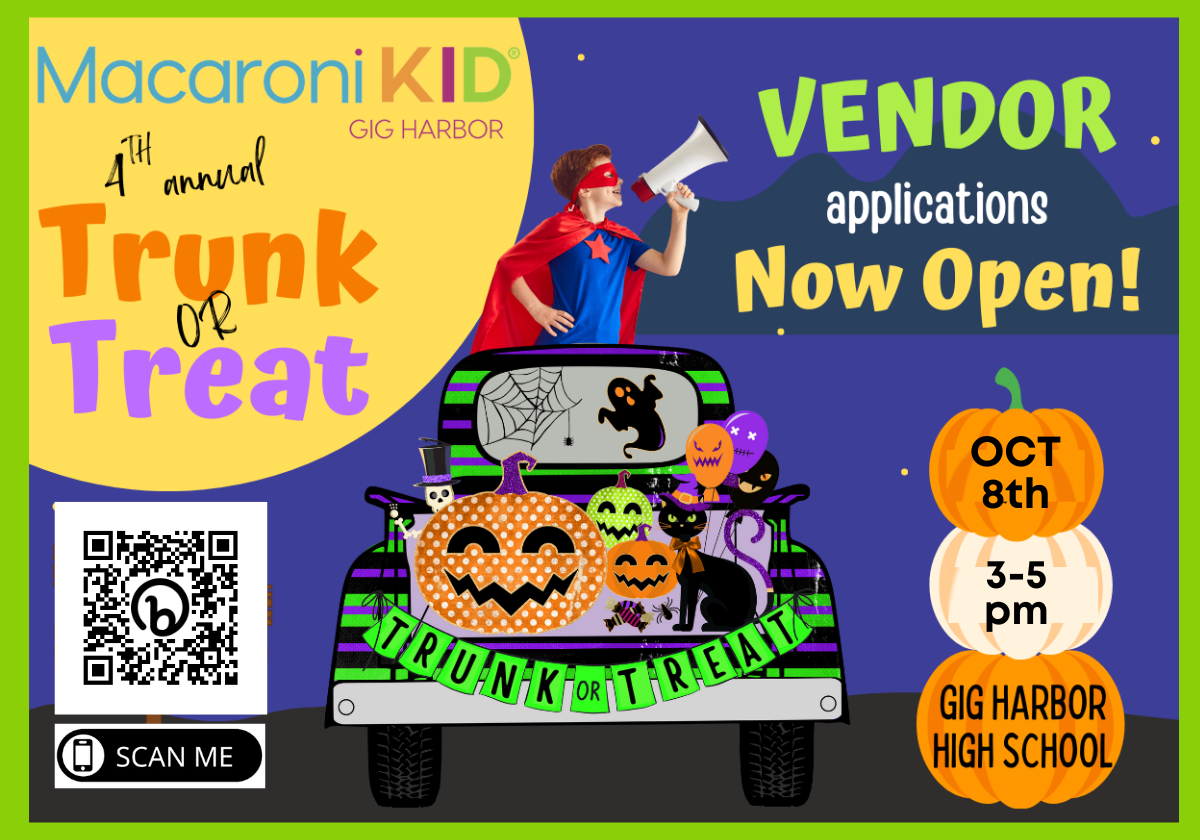 VENDORS/BUSINESSES/SPONSOR: Want your family-friendly OR other local business to be part of this event? It doesn't need to be a kid-related business. If parents can relate to it, you should be participating! Sign up to be a vendor or a sponsor!
Vendor details here: https://bit.ly/4thghtrtvendor
Register here: https://bit.ly/vendorformtrunkortreatgh
---
Interested in COMMUNITY EVENTS and Marketing Opportunities:
Can't attend but want to donate candy? Great! Email us and we'll post a pic of you and your donation and tag your business. annmariem@macaronikid.com

Want your family-friendly or local business to be part of this event? It doesn't have to be a kid-related business, just parent-related which is EVERYTHING.

Sign up to be a vendor or a sponsor! Trunk or Treat Vendor details here: https://bit.ly/TRTVENDORFORM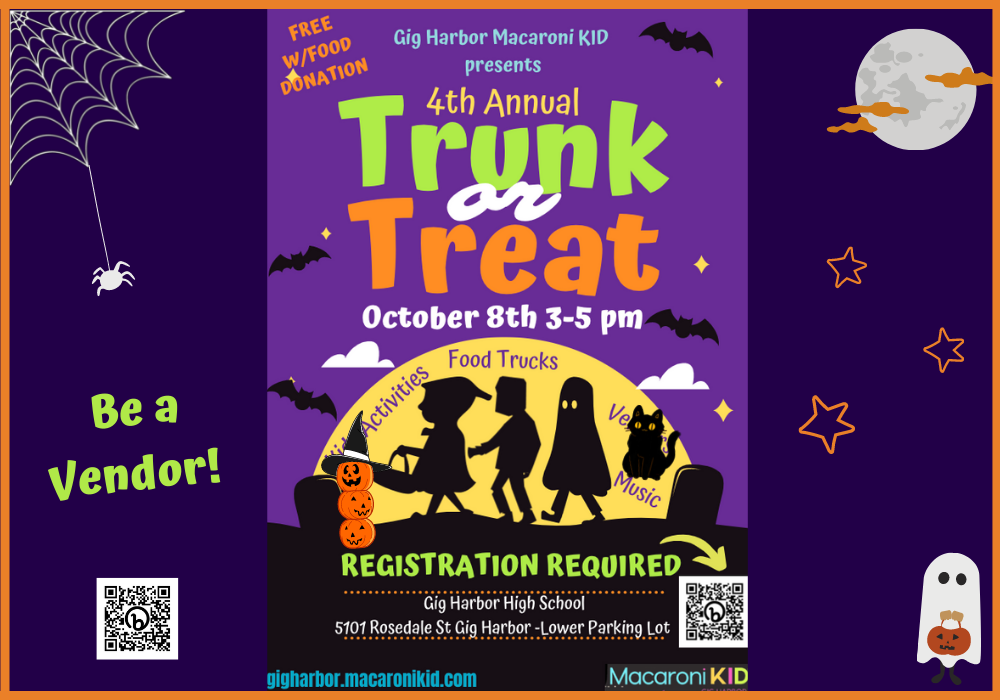 CLICK HERE TO SEE A LIST OF CONFIRMED VENDORS AS OF OCTOBER 2022 See our Facebook event HERE.
---
Get a FREE kid-friendly event calendar for Gig Harbor, WA full of festivals, fairs, activities, events and more! Sign up by clicking HERE!
Did you Like this article? Macaroni Kid Gig Harbor is full of useful local information like this PLUS tons of kid-friendly events on our event calendar. You can stay in the know of all the local family fun by subscribing to our FREE weekly e-newsletter!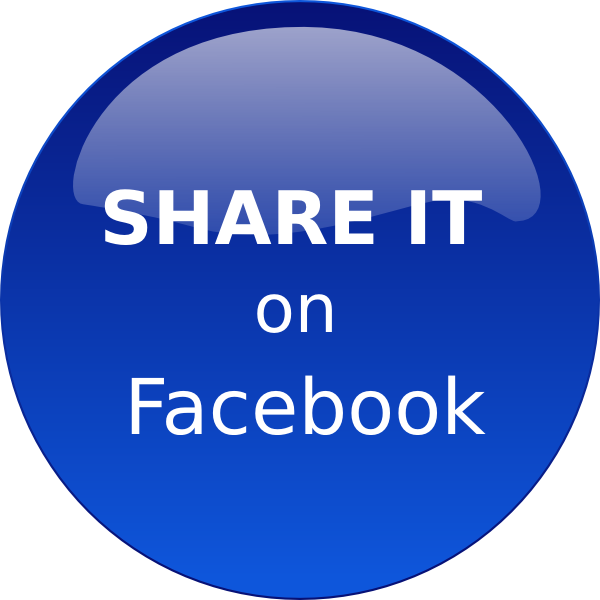 Click here to SHARE on Facebook!
---
Macaroni KID is a free weekly newsletter and website focused on fun family events and information in the South Sound area.
We gather together all kinds of local family events and activities each week and add useful information about classes, family-focused businesses, book and product reviews, recipes, crafts, school and camp guides, and more. By doing this you can spend time with your family, not worry about figuring out what is actually happening.
We proudly serve over 5,000+ families in Greater Gig Harbor and other surrounding communities. Subscribe today