Girls on the Run is springing into 2021 programming with confidence, excitement, and solid safety guidelines in place! Registration is open NOW for all 3rd-8th grade girls in Kitsap, Mason, and Pierce counties to be a part of either virtual or in-person teams. Girls are eager to have time together to grow, learn, safely play and laugh, all while becoming more confident and stronger in mind, body, and soul. In the past year, girls have experienced isolation and very challenging times. We are glad to be able to offer spaces and times for them to connect, ignite their sparkles within, and thrive!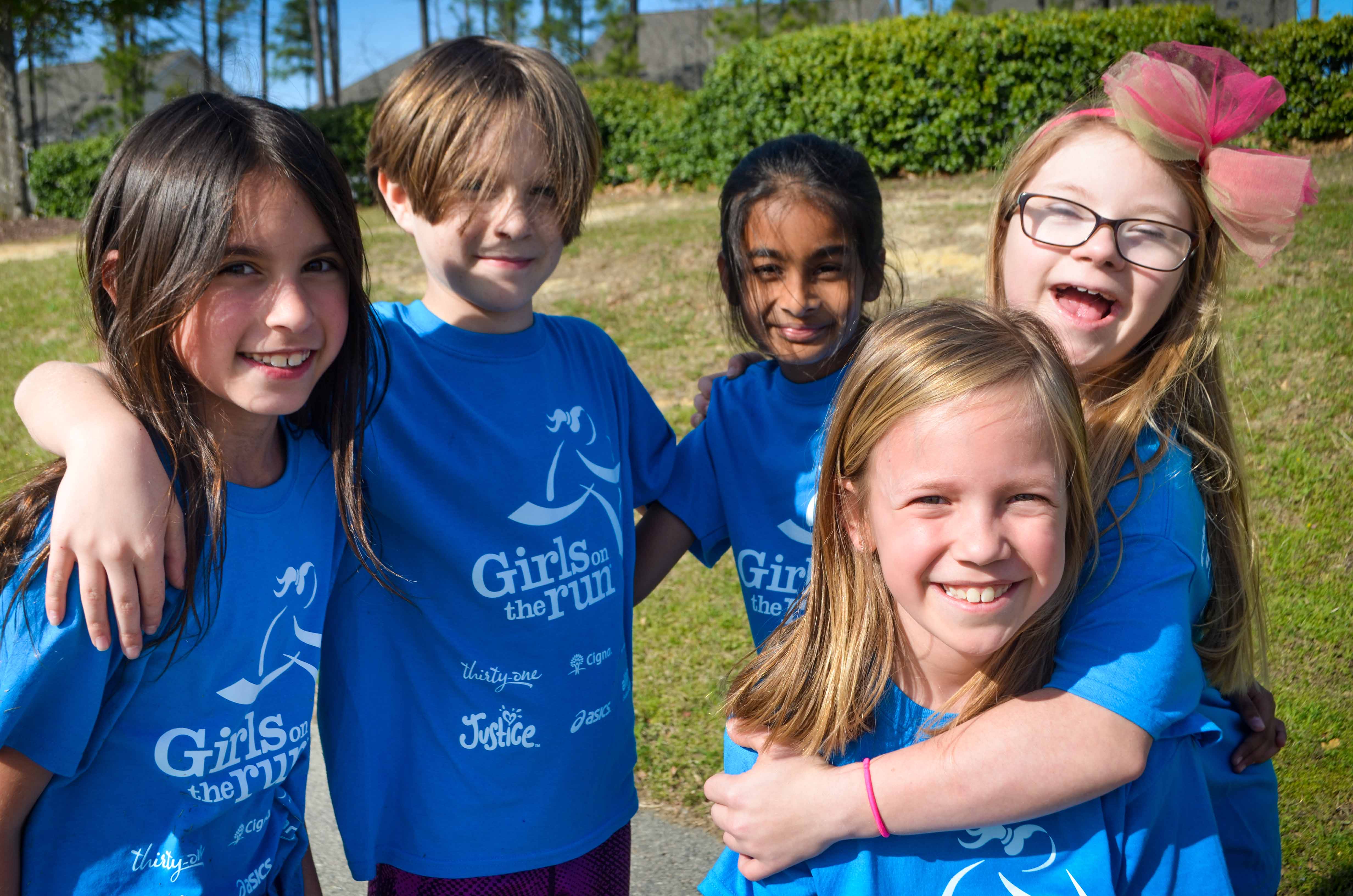 Over the course of our 8-week program, girls in 3rd-8th grade build confidence, make friends, and develop skills to help them navigate their worlds and establish a lifetime appreciation for health and fitness in a fun, encouraging environment. The season ends with the girls positively impacting their community through a service project and being physically and emotionally prepared to complete a celebratory, non-competitive virtual or small team-based 5K event. Girls on the Run is for girls of all physical abilities!
Our in-person teams are meeting this spring beginning in April in parks and community locations. Click here to see team locations and schedules.
Change a Life. Be a Coach! Have you thought of volunteering to coach? We welcome volunteers 16 years and older of all abilities are invited to volunteer! No coaching experience is required. We'll provide all the training and tools needed to lead girls through an amazing season. Here is a first-hand reflection about what is special about it:
"There are too many ways to count, for me, this program is so rewarding. Seeing the girls grow throughout the season(s), their beautiful souls opening up to new friends and avenues in their lives. I learn more from them and want to be the best role model that I possibly can. They have assisted in moving my clouds on many occasions and they do not even realize it." -GOTR Coach
Click here to find out more about becoming a Girls on the Run coach.
Registration for girls and coaches is going on now! The Spring season gets underway in early April and ends with a virtual or small site-based 5K run on Saturday, June 5th. Register now! Space is limited to 15 girls per team at each location and teams fill up quickly. Registration is $165 in-person/$125 virtual and includes 16 uplifting lessons, a GOTR/Heart & Sole t-shirt and water bottle, a healthy snack at each practice, a finisher's medal, and so much more! Scholarships are available; our sliding scale ensures that Girls on the Run is financially accessible to all girls. Visit our website for more information and to register!
To register, go to girlsontherunwestsound.org Questions? We'd love to hear from you! Email our Program Manager at leslie.hughes@gmail.com or call 360-621-4855.