Shop small this holiday, without the hassle. Teaching Toys is owned and operated by a family that lives in the community. We are an authorized LEGO dealer and have an amazing selection of toys, games, puzzles, baby items, creative kits and more. Our free local delivery and gift-wrapping services are a convenient and safe way to get the items you need straight to your door.
2021 marks 40 years in business for Teaching Toys and Books in Tacoma's Proctor District. Teaching Toys, Too in Uptown, Gig Harbor is just over a decade old. Generations of shoppers have been delighted by our extraordinary selection and focus on "small batch" and classic toys. We enjoy curating higher quality and unique playthings and we have adopted the vital role of encouraging play in our homes and communities.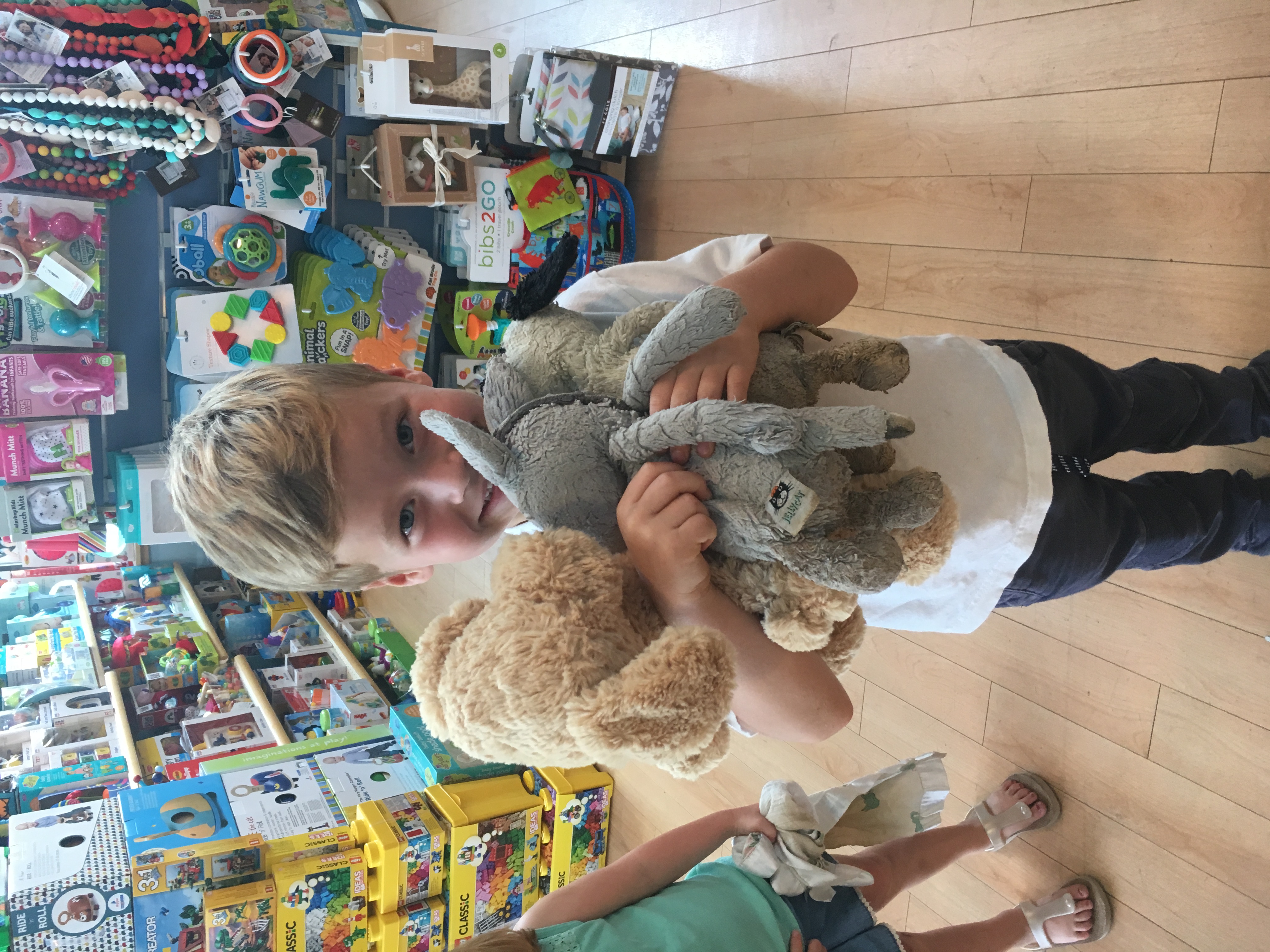 Play helps us learn and grow into wholehearted humans. A good toy in the hands of a child boosts self-confidence and can teach us how to connect and communicate with others. Play is not just for children though. Adults who play have a better memory, are more creative and are happier than their non-playful counterparts.
CLICK HERE to order online!
Whether you need assistance finding a developmentally appropriate toy or you are familiar with the entire shop, our friendly staff looks forward to delighting you and your recipient. Our collection of toys was chosen to give the end-user space to dream as well as give them the tools they need to help bring those dreams to life. Who knew that play and two little toy stores could do all that? Go play, have fun!
---
We are currently accepting donations of new, unwrapped toys at each location for Toys for Tots and the Gig Harbor Lion's Club.
Teaching Toys and Books
2624 North Proctor St
Tacoma, WA 98407
-----------------------
Teaching Toys, Too
4635 Point Fosdick Dr #300
Gig Harbor WA 98335
---