Girls on the Run of WestSound is a 501(c)(3)non-profit organization that is so much more than running! Our program drives transformative, sustained positive change in girls across Kitsap, Mason, and Pierce Counties. Designed to allow every girl to recognize her inner strength, the Girls on the Run curriculum inspires girls to define their lives on their own terms and celebrates all that makes them unique. Macaroni Kid Gig Harbor is a proud sponsor of this empowering program!
Over the course of our 10-week program, girls in 3rd-8th grade build confidence, make friends, and develop skills to help them navigate their worlds and establish a lifetime appreciation for health and fitness in a fun, encouraging environment. The season ends with the girls positively impacting their community through a service project and being physically and emotionally prepared to complete a celebratory, non-competitive 5k event. Girls on the Run is for girls of all physical abilities!
Why it matters: Girls face social pressures and conflicting messages about how they should act and who they should be. Studies show that by adolescence, girls' confidence drops about twice as much as boys'. Friendships become more challenging, girls' perception of their academic success declines, the likelihood of anxiety and depression increases and participation in physical activity plummets.
It doesn't have to be this way.
We believe that every girl is inherently full of power and potential. By knowing they are the leaders of their own lives, these are the girls who will change themselves, their families, their communities and the world.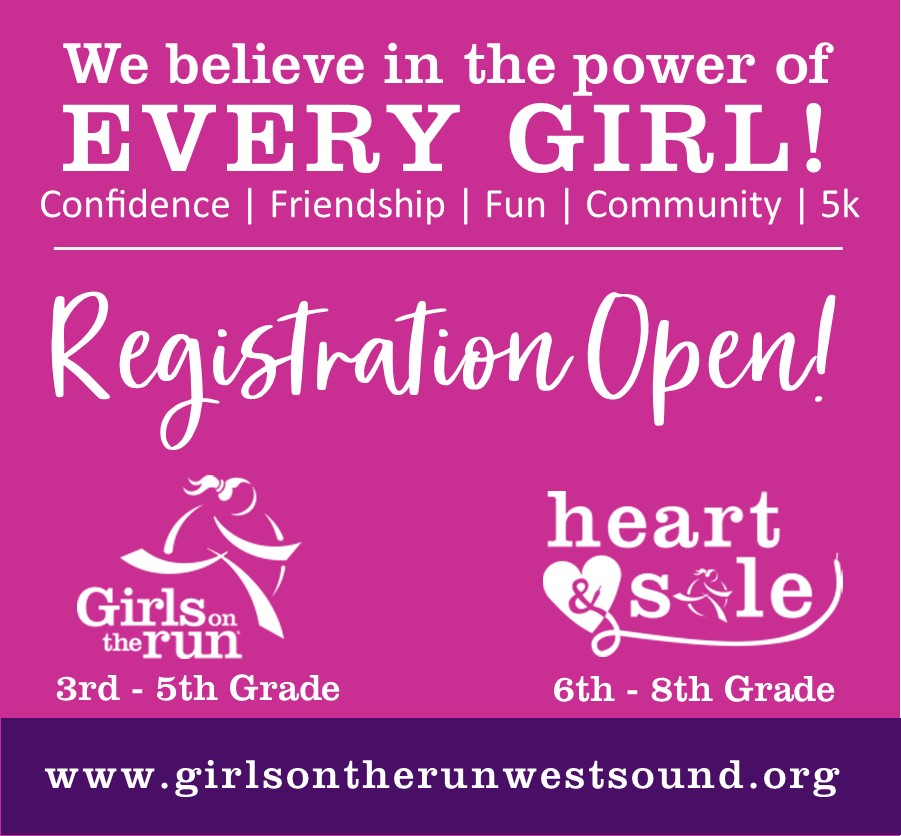 Change a Life – Be a Coach!
More volunteer coaches are needed to make the program happen this spring. Amidst the conversation, laughter, hugs and energy awards, you will witness a transformational change in the girls and don't be surprised if you realize that you are positively changing as well! Coaches are not required to be runners; they simply must be passionate about the mission of Girls on the Run, committed to working with a group of girls and able to bring energy and joy to each practice. The program can't happen without the time, support, and guidance of caring adults. Click here to learn more about becoming a coach.

SIGN UP TODAY!
Registration for girls and coaches is going on now! The Spring season gets underway in late February and ends with a 5K run on Saturday, May 16th. Register now! Space is limited to 16 girls per team at each location and teams fill up quickly.
Registration is $185 and includes 21 uplifting lessons, a GOTR t-shirt and water bottle, a healthy snack at each practice, 5k race registration, finisher's medal, and so much more! Scholarships are available; our sliding scale ensures that Girls on the Run is financially accessible to all girls. Visit our website for more information and to register!
To register, go to www.girslontherunwestsound.org

Questions? We'd love to hear from you! Email our Program Manager at leslie.hughes@gmail.com or call 360-621-4855.